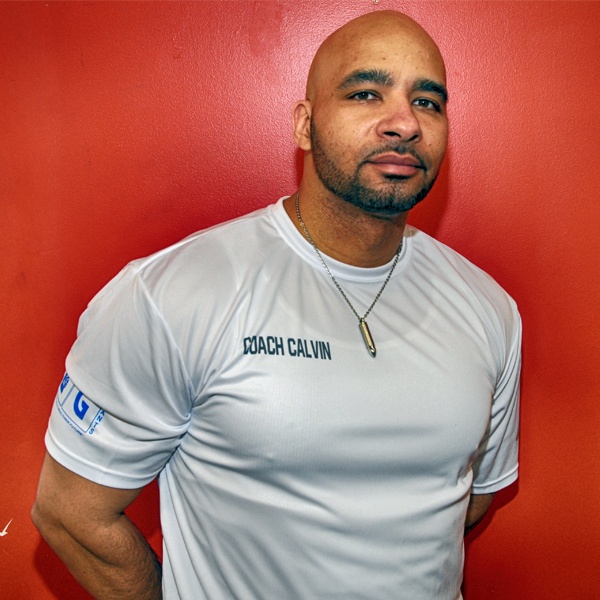 My name is Calvin J. Love and I am a current resident of the Richmond Heights community. Although I was born and raised in the inner city of Cleveland by a single white mother, I have always been driven to accomplish more than what society deemed that I ever could; being a young, biracial male whose family moved consistently throughout unfavorable neighborhoods. Despite the pressures of and being exposed to negative lifestyles, I excelled; graduating from East High School, committed four years of duty in the United States military, received a bachelor's degree from the University of Phoenix, and a Master's degree from Ursuline College. Presently, I am a Contract Safety Manager for the Department of Defense, a U.S. Army Veteran, and a coach for the Richmond Heights Youth Basketball League. I am not the most comfortable talking about myself, as I always try to live a life of humility and integrity. But I have been described by others as an honest, driven leader, dependable, passionate, empathetic and tenacious. Being an avid gym goer and a fitness advocate has also been a passion of mine for over 20 years. Therefore, I cannot help but recognize how much more stagnant our youth has become over this duration.
Regardless of my education, professional background, service, or attributes, there had been personal aspirations that remained unfulfilled. As a firm believer in giving back to the community, and supporting causes that promotes change and growth within our society, I see no better way than to invest more into our younger generations. Our youth, being the direct lifeline to the future conditions of our neighborhoods, counties, cities, states and country. Very many of those youths are struggling to become active, healthy and to lose weight.
For over seven years, I have committed myself to making this dream become a reality for these children. My business, my initiative "Little Giants", is imperative amongst our community of adolescents. Today, one in three American children is obese. I am afraid that gym class and recess at schools lack the time, personnel and funding to provide a comprehensive approach for children to become truly fit; therefore, Little Giants has been providing remote exercise programs for schools in Euclid, Ohio and Richmond Heights, Ohio for almost four years. This entails three trainers (myself included) to visit these school buildings three days per week to conduct group exercise classes, provide nutritional guidance and tracking each participant's progress.
I am extremely proud to say that our very own home location is now open to the public; located at 627 East 185th Street, Euclid, OH 44123. No other organization is offering an all-access facility where children from diverse backgrounds can receive exercise, fitness, nutrition and wellness instruction according to their individual needs and assessments. Little Giants facility will be the first, designed to combat the childhood obesity epidemic throughout Northeast Ohio to start.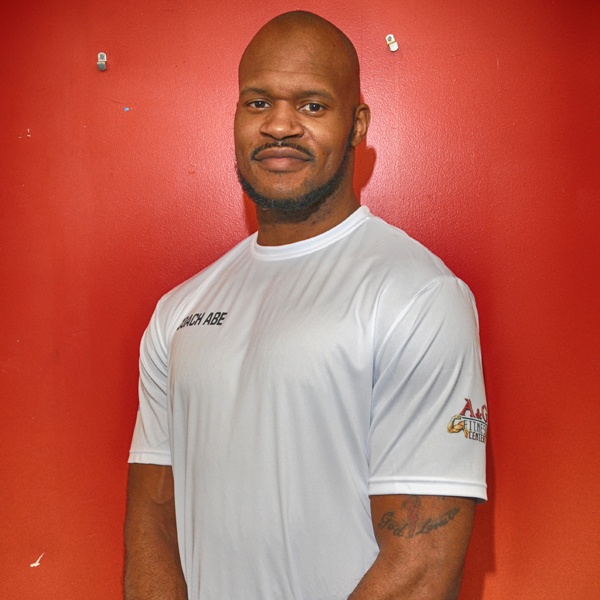 Abrielle (Abe) Taylor is one half owner and partner of A&G Fitness. As a Cleveland native, Abe has exceled in a variety of athletics throughout the inner city. Although football has been his passion, one of Abe's most fulfilling roles is one that entails changing lives through fitness. Being co-owner of A&G Fitness and a certified personal trainer has given Abe the platform to empower others to physically exceed their maximum potential. His instructive approach and style encompasses mind over matter concepts; as Abe thrives on demonstrating how mental strength can inhibit physical endurance.
The most rewarding component of his career in health and wellness, has been conducting exercise instruction for Little Giants, a 501(c)(3) nonprofit organization designed solely for the community's youth, to combat childhood obesity. Abe has been a Little Giants trainer, mentor and asset since 2015, helping at-risk youth to become healthier and more active. Armed with the special ability to relate to adolescents, Abe thrives on helping children to achieve the unthinkable. As a well-respected and proven leader, participants truly aspire to make him proud by doing their best, never giving up on themselves, and supporting fellow Little Giants participants.
Abe believes in living a life of integrity, humility, and accountability, in order to perform in a way which his students could be proud to emulate. Training youth at Little Giants is never a day of work for Abe, especially as children become stronger, more confident and displays the ability to rise above social stigmatization and adversity. Abe may not be little, standing over six feet; he is however, a "Giant" in every sense which counts. Little Giants is truly thrilled to have Abe on their team!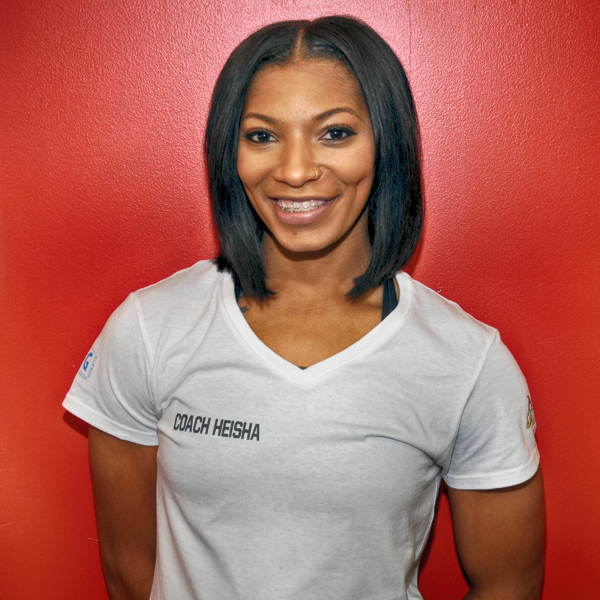 Danheisha Harding is a social worker and child advocate for Beechbrook. Danheisha is a graduate of the University of Cincinnati, where she received a bachelor's degree in criminal justice. Throughout her college education, she also exceled on the track team, where she participated in short and long hurdles. Upon completing her undergraduate education, Danheisha decided to again, further her education. She later graduated from Cleveland State University where she received a master's degree in social work, and chemical dependency. Aside from her busy schedule working as a social worker, she also wishes to fulfill her personal aspirations to compete in the 2020 Olympics. Danheisha is caring, nurturing, and an all-around phenomenal leader. Despite her grueling schedule, she also finds the time to commit and dedicate a great aspect of her life to LG and A&G fitness centers. Danheisha is truly committed to giving back to the community, and finds doing so to be most rewarding.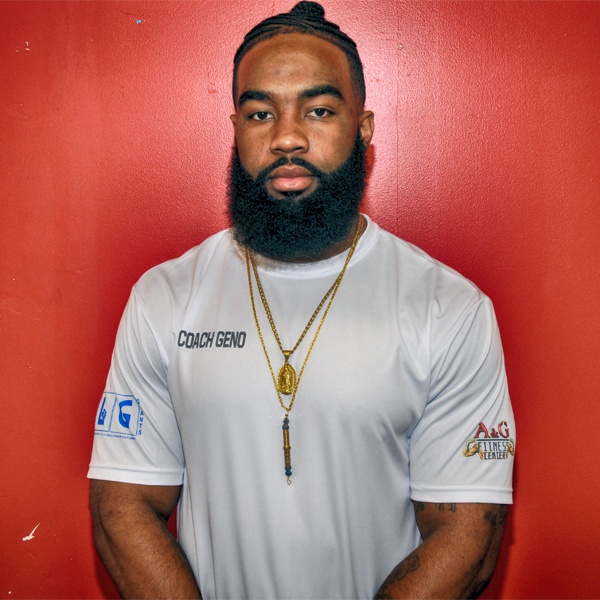 Giving up on anything, especially yourself, is not an option when Geno Trundle becomes your certified fitness trainer. Geno prides himself on creating a challenge for his clients, and thrives on helping individuals to exceed their maximum potential. Growing up in Cleveland, Ohio for the majority of his adolescent life, Geno has always aspired to make a difference in his community, and being a man of his word, Trundle is doing exactly that.
Aside from his entrepreneurial spirit, which has allowed Geno to own the other half of successful business dynamic A&G Fitness Center; he has also become a lead exercise instructor for Little Giants. Considering many accomplishments to include his completion of The National Night Run at 5K, partaking in the WKYC Health & Wellness Expo for two consecutive years, The Adopt-a-Family College Scholarship giveaway, and providing fitness education to various Northeast Ohio Schools; Trundle's contributions are abundant within Little Giants. Little Giants is the first and only 501(c)(3) nonprofit fitness organization designed solely to combat childhood obesity amongst the community's youth.
Geno's remarkable dedication and enthusiasm for sport, exercise and health is highlighted in his fitness training techniques. Exercise science and how to encourage others always seems to be at the forefront of his mind; as no series of movements is ever the same when Geno is training or instructing. This approach has gained vast and favorable results for many clientele. Children have the utmost respect for Trundle and fun under his guidance, making the notion of exercise a mere afterthought. For parental onlookers and members alike, there seems to be nothing routine at all about any routine that Geno brings to the floor.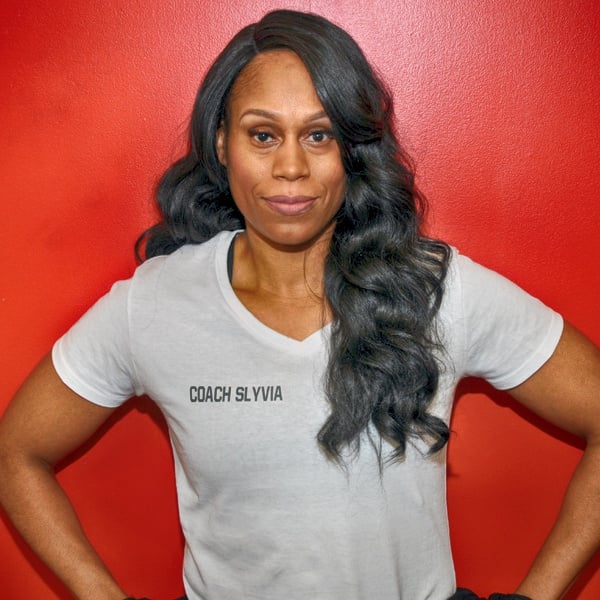 Sylvia Nix is a mother of three, who has struggled with weight gain for many years. It was her struggle that motivated her to explore the exercise and fitness industries. Standing at 5' 4" and 180 pounds, Sylvia endured extremely stressful periods, that led to making poor health decisions. The stress lead to uncontrollable emotional eating and anxiety attacks. These behaviors made her feel depressed, insecure and unworthy. Sylvia eventually decided to take control of her life. Through extreme cardio, weight training and changing her nutrition habits, Sylvia achieved the impossible. In 2006, she enrolled into a cardio boot camp class and was then introduced to her passion for fitness. Sylvia dropped 50 pounds in 8 months and changed her eating habits. Her success and passion influenced her to make similar lifestyle changes. Sylvia received her personal training certification through the International Fitness Association as a fitness instructor and personal trainer. Her specialization is extreme cardio and body sculpting. Today she proudly uses her slogan, "You…want it! You...got it!" as a way to motivate and inspire others to achieve their body goals.